MAXtrax in action | Tracking Agricultural Equipment
In most cases, companies are looking for very straight forward solutions to track their equipment but every once and a while, someone needs something a little more unique. They might need a solution that produces a specific result but has a more challenging work environment.

This was the case when Absolute AG Rentals approached us and asked if we could track some of their Agricultural Equipment. The question:
Can I track my equipment and get a clear picture of how much land my equipment has worked?
Some of the Specific Results they were looking for were to:
Clearly track equipment when it is working in the field.
Measure how much land was being worked.
Some of the Challenges we had with creating this solution were:
We had no inputs to trigger when and how the device would track. Most vehicles have an ignition line to clearly define when a vehicle is in operation, implements don't have an ignition line.
We had to define typical patterns of operation so that we could accurately track when the equipment was working, when it was not, and provide this detail in a practical way.
In the end, the solution was not overly complicated.  With a little bit of programming and using the right tracking device in combination with the Feature Set of the MAXtrax Software we were able create a solution that is producing some fantastic results for the client.
We used a typical tracking device that we would use for trailer tracking.  It's a CalAmp Device with many programmable options.
As seen in this image, the device provides reporting that clearly defines when and where the equipment has been working and slightly different reporting when equipment is being transported from one site to another.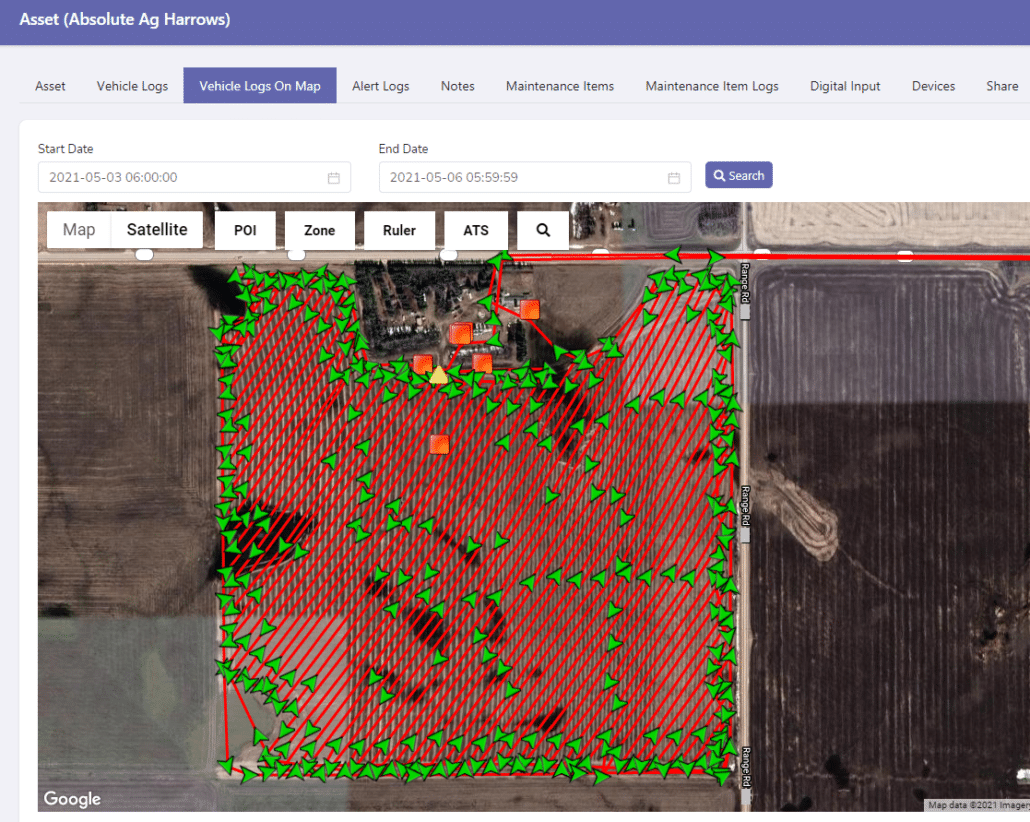 When it came time to measure how much farm land the Equipment had worked we used the MAXtrax Ruler feature to size things up.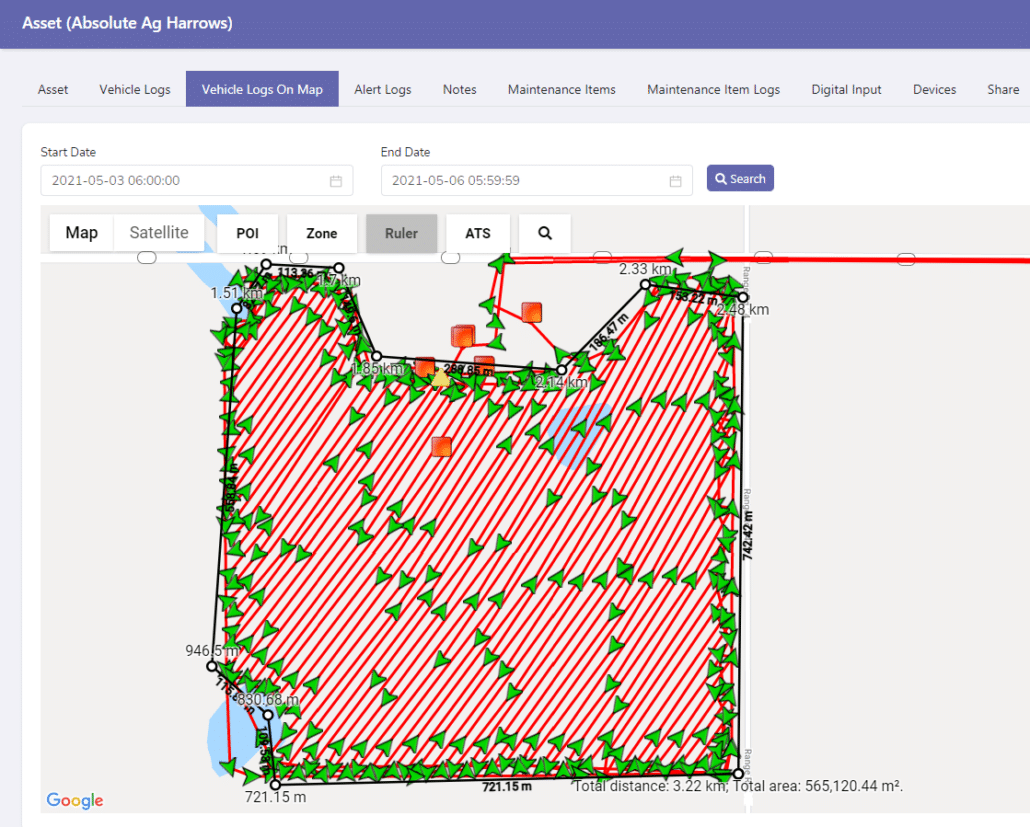 MAXtrax offers many other features and tools to help your business become more efficient.  With the right device programmed for optimal results and the features of MAXtrax, we can build just about any solution.  Whether you're looking for typical tracking solutions or a customized one, don't hesitate to contact us and see if we can get you the results you're looking for.
We want to thank Absolute AG Rentals for the opportunity to build this solution for them and we look forward to improving it as we continue to innovate.